About company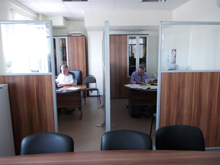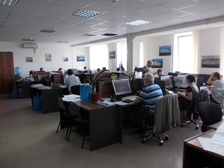 The limited liability company "miniboat-tekhflot" organized on the basis of an engineering enterprise CJSC "miniboat", founded in 1992

OOO "miniboat-tekhflot" one of the leading organizations, developing design documentation for construction, modernization, conversion and repair of vessels for various purposes.

OOO "miniboat-tekhflot" has experience in designing vessels of technical fleet (dredgers and cutter suction mnogochastichnye, Draghi, zamoscie anchors, tugs, situational court Grushetsky barges with a drop-down buildings, etc.), displacement motor yacht, rack ships for various purposes.
Design the activity of "miniboat-tekhflot" recognized by the Russian River Register, which received the Certificate of recognition No. 021011 07 Nov 2018

The company successfully passed the certification procedure of quality management system for compliance with GOST ISO 9001-2015 (ISO 9001:2015). Registration certificate № № POCC RU.31172.04ЖНГ0001942. Registration date 16 Nov 2018.
Theme design of shipbuilding works:

design of vessels for various purposes;
modernization, conversion and reclassification of vessels;
non-standard equipment and ship devices;
installation clean the oil sludge and sewage.


The theme design work on custom equipment:

telescopic and revolving ladders for motor yachts;
crane yacht;
equipment for vessels of technical fleet;
winches, cranes, pumps groundwater;
mechanisms with hydraulic and electric drives.

Projects done by "miniboat-tekhflot", it: boats, motor yachts length over 13 meters, passenger vessels, floating villas, hotels, office centers, patrol boats and ships, service vessels: dredging and mining dredges, scows, brandwacht, zamoscie anchors etc.
The organization has extensive experience in the development of project design documentation for replacement of main engines, diesel generators, boilers on ships for various purposes.

In CJSC "miniboat-tekhflot" employs highly trained designers-shipbuilders who had earlier experience in renowned design enterprises of Nizhniy Novgorod, such as: Central design Bureau "Vympel" CCB NGO "ship Repair", Central design Bureau for hydrofoil them. R. E. Alekseev, CDB "Lazurit", Volzhsko-Kamskiy Institute of shipbuilding technology Institute of marine engineering "Sirius".